Snowman Snow Machine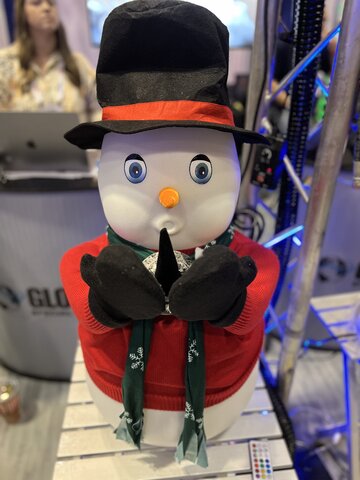 Description
Winter Season is Here! Our Snowman Snow Machine is the perfect combination for a Winter Wonderland-themed party.
Bring the artificial snow to your holiday event and leave your guests thinking they are having a snowy vacation. Creates a winter wonderland look in seconds. The snow evaporates and does not stick to the ground. Great for kids to play in and for pictures.
*Comes with 1 gallon of snow fluid. Full tank of snow fluid should last up to 1 1/2 hours depending on snow output setting. Additional fluid can be purchased for longer events.