Tables & Chairs
Table & Chair Rentals
Planning an upcoming party or event? Be sure seating is covered for all guests with our chair rentals! These chairs are designed with convenience in mind. They feature a foldable design for easy storage and transport. They've also got a smooth, plastic finish that makes cleaning a breeze!
We're used to working with crowds of any size and can outfit your party with all the tables and chairs, tents, and party add ons that you need!
Book Chairs, Tables, and More Party Rentals Here!
You can always rely on us for timely delivery and hassle-free setup! We invite you to take a peek at the rest of our collection! Once you're ready to book your chair rental, remember that you can make your reservation online!
For any other questions about our chair rentals, or any other party rental, be sure to call us at 956-998-2777.
White Plastic Chairs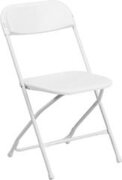 6ft Rectangular Tables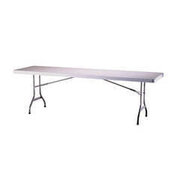 Linens for 60" Round Table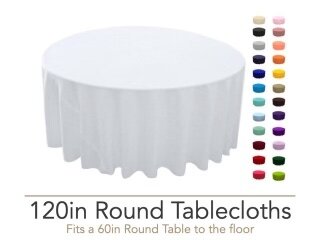 60in Round Table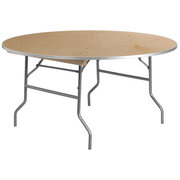 Formal White Chairs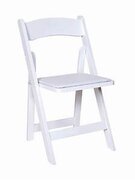 1 Table & 6 Chairs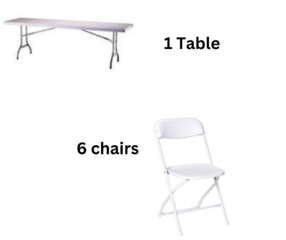 1 60in Round Table & 8 Chairs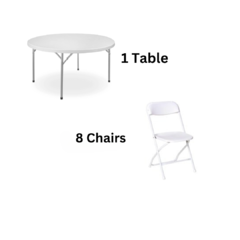 Cocktail Tables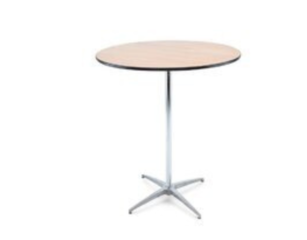 Evaporative Cooler